1. Conventional Product Sales –
There is no doubt that selling product on the internet has become common place, it has been said, if your not also selling your product online, then you are not really in business or won't remain in business for long.
Newbie Tips –
A great way to start is selling product first, paying a nominal price for the product then have it shipped to your customer directly.  This method is called Drop Shipping. Doing this you don't have to have a warehouse of expensive product and go through the trouble of shipping.  This is how a great number of vendors
First off you will need product to sell online, check out –
Get product to sell on your own website or Wholesale Directory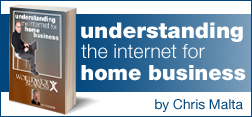 Another great option you should look at is  Doba
. Honestly those are your best options
2. Affiliate Sales – YES it does work! You can make a very fat full time income selling other peoples stuff or service. To be successful you should really consider creating a mini web site or landing page just so you can pre-sell sell the product. An example of this would be VINCheck.US This site was created to sell Online VIN Check. Every link option available is an affiliate partner, you click on anything and my cookie has been set or I have made money with adsense.
 
Another example would be CheapBoatHistoryReports.us which was created to sell, what else?  Boat History Reports, you see when I look for potential affiliate partners I always search for a domain that will drive traffic to the affiliate website.  Can you guess what we are doing with the domain FastColdSoreTreatment.com or OnlineVINCheck.com  This is great way of  generating organic traffic on search engines.  It can be very expensive to drive traffic or pay per click traffic.  Our website – Top10OnlineStores.com is simply a minefield of affiliate links and Google Adsense Ads. How do you find advertisers? This has changed a lot over the years for the better. Click Here for a GREAT service. They have affiliate relationships with over 30,000 vendors. You simply install a simple hidden script at the end of your page. You don't need to worry about applying for approval and pasting complicated affiliate links into your web page. You simply type in the name of the vendor, like 1-800-flowers, they will instantly become affiliated links.  If a customer buys from that vendor you have  generated a sale and you get commission.
We use www.GoDaddy.com">GoDaddy – Domains. for inexpensive domain names if you can't find the domain name you want in a dot com try a a creating a short URL that maakes sense. We own and us Linkz2.com.
How to do you start? Start by registering a few cheap domain names – Click here for a list of the best / most affordable domain name registars
– The World's largest domain registrar, offers cheap domain name registrations, bulk and private registrations, domain transfers, forwarding and monitoring, expired domains, expired domain registration, web hosting, email services, and search engine submissions.
4. Use Google Adsense – it works! The challenge here is you will need to develop a website with content. If you don't the website will not get approved. We usually develop a website with some sort of useful information add a few affiliate links a google search box ,add a few google adsense ads, mysteriously money starts flowing 24/7. Do a simple internet search for Making Money with Google Adsense you will come up with hundreds of links with helpfull advice.   Be careful, there is A LOT of junk products for sale.  I will mention a few REAL products that do work or are completely worth the price.  Here is one: Google Snipper  

My own advice is Google's own website. It is a great resource, the link is http://google.com/adsense

DMV Websites, Auto Insurance Directory and OnlineVINCheck.com are examples of what we typically do with Google Adsense and affiliate links.